Show your support for our vision of converting the existing rails within the Vancouver Island Corridor north of Langford into a non-motorised, multi-use community trail by becoming a member of the Friends of Rails to Trails - Vancouver Island (FORT-VI) for just $5 per year. Membership includes a subscription to our newsletter. As an additional benefit Oak Bay Bicycles
offers a 10% discount to FORT-VI members.
Your fee will go towards covering the costs of printing outreach materials, advocacy, participating in local events, maintaining our website, etc.
Membership runs on an annual basis from Jan 1 to Dec 31. New memberships or renewals after September 30 will be credited to the following year.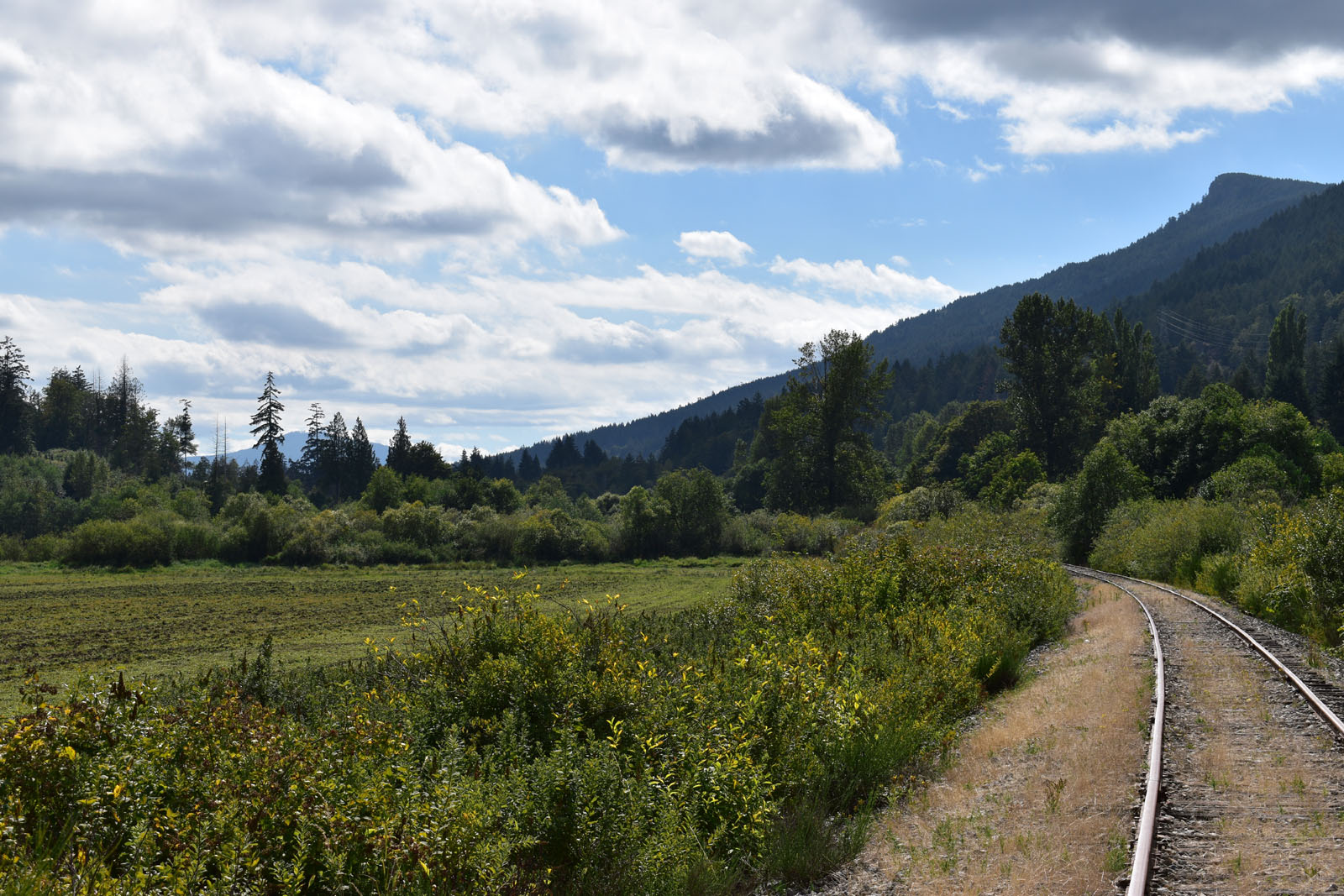 View of Mt Prevost (Swuq'us)
If you are not sure when you signed up or last renewed, or have any other questions, please contact us through this website or email us at membership@fortvi.ca